TIBCO Mashery API Developer Blog
We are pleased to announce a major upgrade to the Developer Management capabilities of the Mashery Developer Portal. The improvements provide a rich set of new options for how we register your developers, grant them keys and register the applications they build. Additionally, the User Administration Dashboard has been completely redesigned for usability and improved visibility into your developer community.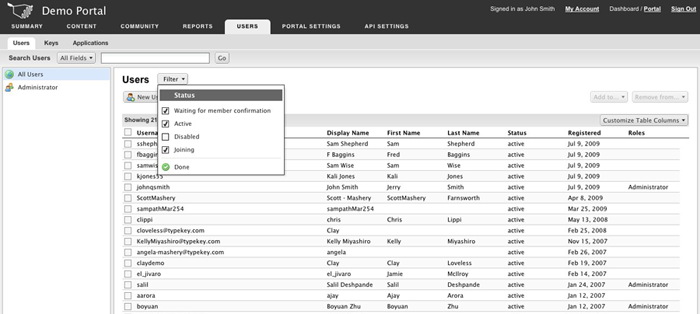 This has been a significant product development undertaking and we'd like to thank all of our great customers that have provided feedback or performed design reviews along the way. We'd love even more feedback now that you can touch and feel the new functionality, so as usual, post to the forums, send an email to support@mashery.com, or tell your Client Service Manager the good, bad, and (hopefully not) ugly!
For more information on what was included in this release, please read through the release notes (you must be logged on).