TIBCO Mashery API Developer Blog
Mashery is pleased to announce the availability of new Reporting API methods that allow access to the data behind the Executive Summary report in the API Control Center. The Executive Summary is a 1-stop shop for API Metrics designed for sharing with executive leadership and for broadcasting widely to a general audience. The visually intuitive report delivers a high-level view across your API Program and includes new metrics and analytics to drive new business strategies and initiatives. The Executive Summary takes advantage of the latest data visualization techniques to deliver a "showcase-ready" dashboard with specially crafted data-driven narratives across three perspectives, Management metrics, Technical metrics, and Developer/Partner metrics. Now, with this release, customers can access this data and pull into their own visualizations; for example, why not create a custom dashboard that is thrown up on a nice big TV in your office, displaying some of the important metrics surfaced by the Executive Summary feature?
Screenshot of Executive Summary

Screenshot of API Methods in IO Docs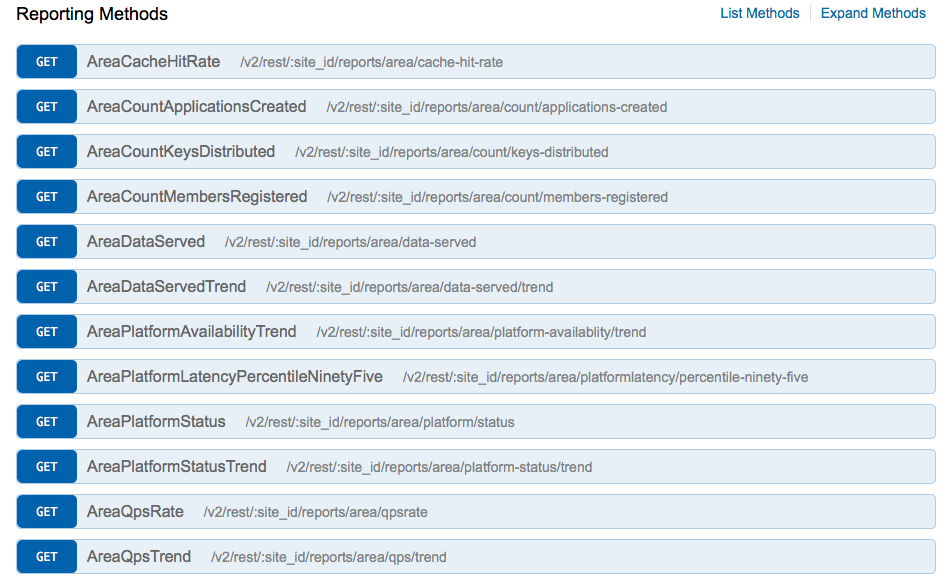 Check out the new methods in the V2 IO Docs!