TIBCO Mashery API Developer Blog
A feature some customers have been requesting is to provide some basic API analytics that their developers could use directly. We've responded and are pleased to announce the release of the Developer Analytics feature has been made available to all customers today. With this feature, developers will be able to understand their usage trends of your APIs.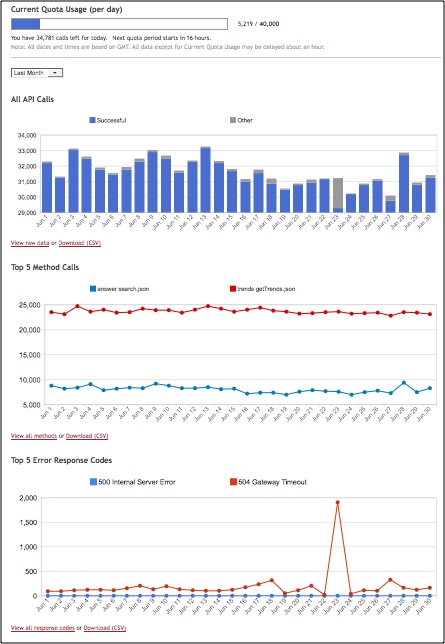 In this initial release, we're providing call volume, methods utilized, error rates and a quota progress bar. Developer feedback has been positive as this gives them insight into their usage of your API without requiring any work on their part. No need to set up traffic monitors on other websites that introduce performance latency. And no need to install any tracking code on their backends. Our beta customers have liked it because it's another tool that brings developers to their developer website and provides good utility to developers that they'll appreciate.
The feature is optional. Please contact our support team and they'll be happy to turn it on for your Developer Portal.
Feedback is always welcome!