TIBCO Mashery API Developer Blog
We are happy to announce that we have released a new feature this week called API History. This feature allows an Administrator to compare versions of API configurations to see what changed between versions, as well as exposes Audit information such as the time/date of incremental changes, and the username of the person who made the update.
This feature is available to all customers, and is available on the left hand navigation for API Definitions. Keep an eye out for continued iteration to this feature, as well as related Audit features coming soon!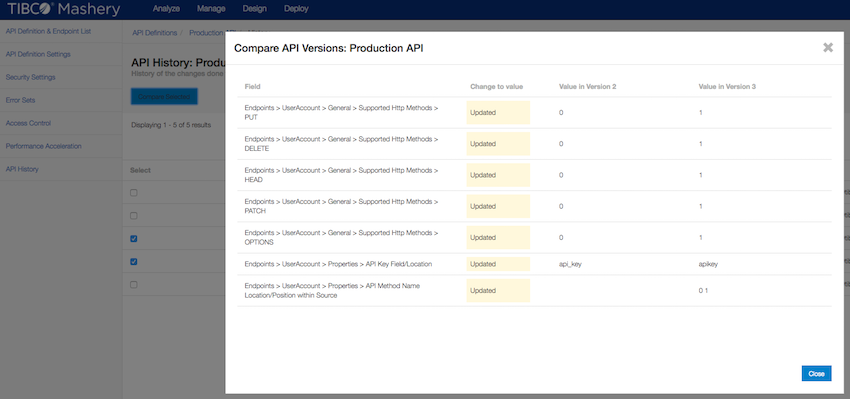 Documentation is available at: http://docs.mashery.com/design/GUID-9E5C50DE-60CC-41FF-A802-78F064747DD8.html